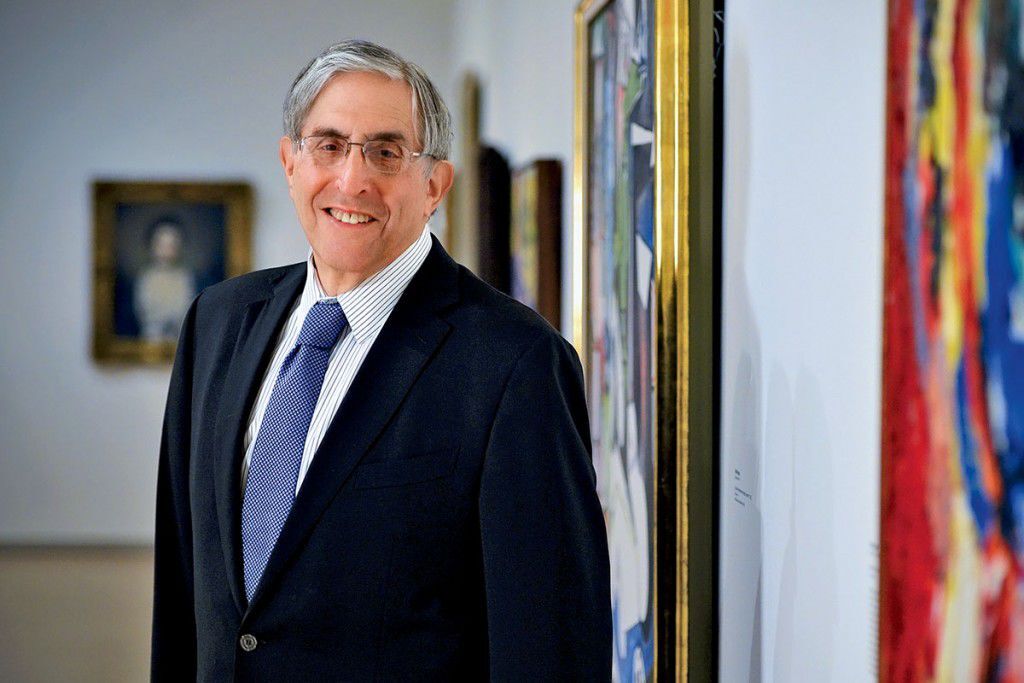 To note: A memorial for Mark S. Weil, originally scheduled for Jan. 8 at the University of Washington's Steinberg Hall, has been postponed due to COVID. A new date will be announced in the future.
Mark Steinberg Weil, art historian, collector and generous supporter of cultural institutions in St. Louis, died Thursday in Rhode Island of cancer. He was 82 years old.
Among his donations were financial donations to the University of Washington and over 200 drawings, prints and sculptures to the St. Louis Art Museum, including some by Rembrandt and Dürer.
"Mark loved the Old Master prints," said his wife Joan Hall. "It was his passion.
He was also deeply devoted to St. Louis and was proud to support the visual arts here, said Elizabeth C. Childs, chair of the Department of Art History and Archeology at the University of Washington. Childs was one of the many art historians Weil mentored during his 37 years at the University of Washington, where he twice served as chair of the art history department.
"Nothing pleased him more than seeing students discover a love for art history," said Childs.
Weil was born in Saint-Louis in 1939 into a family of art collectors and philanthropists. His maternal grandmother, Etta Steinberg, donated money for the Forest Park ice rink, Steinberg Hall at WU and the Mark C. Steinberg Hospital, which is now part of the Barnes-Jewish complex. She donated masterpieces by Van Gogh, Degas and others to the Saint-Louis Art Museum, and her children and grandchildren continued to collect and donate works of art, including at the St. Louis Museum and at the University of Washington Museum.
.