THis beautiful concert was the start of the Norwegian soprano Liz Davidson's series Artist Spotlight at the Barbican, which runs until the end of the season. Guildhall masterclasses, a program of tunes and duets with Tenor Freddie de Tommaso (they share the same record label), and a concert with Oslo Philharmonic can be heard in the spring. First, though, came this Grieg, Strauss, and Wagner tale of songs with fellow countryman Leif Ove Andsnes, a truly stellar and instrumental pair on the show.
Davidson's voice is wide, strong and full of tone, which is remarkable for a singer still in her early thirties, who already recognized her as one of Wagnerian's main artists. But what immediately impressed him in this case was its wide dynamic range, skillfully deployed and often beautifully controlled. When unleashed, as in the Strauss-Beverett peak, the sound is surround and exciting. However, what was most striking here was the comparative restraint of much of her vocals, and the close sense of light and shadow that came with it.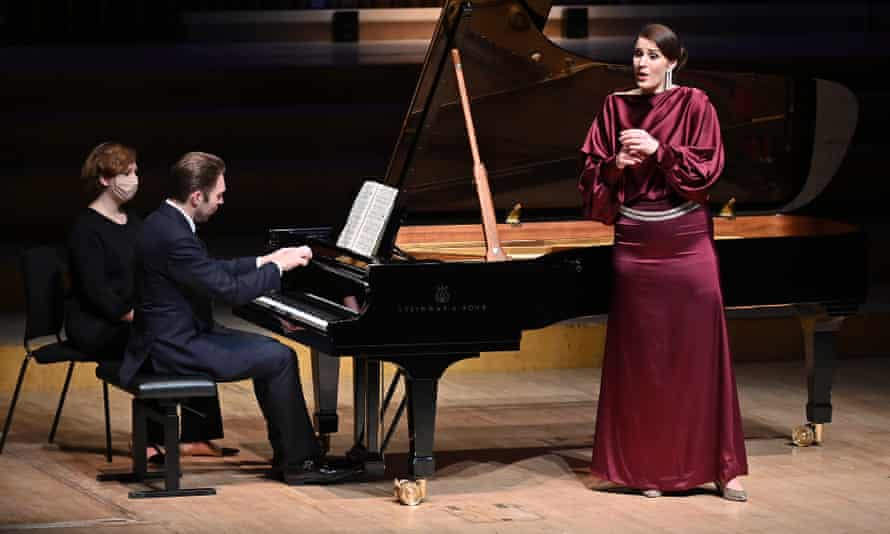 Her performance of the cycle of Grieg Haugtussa's songs (The Mountain Maid), with its sweet melancholy evocation of love and heartbreak, was remarkable for its delicacy: the silver flash on Davidson's top recordings when the voice isn't under pressure was especially deceptive here. The in-depth introspection of Rohei Strauss, Myn Seely, and the gentle complacency of Morgan were beautifully captured, while Wagner's Wesendonck Lieder was mostly about depths of passion rather than sublime, conscious statements of feeling, though a great rush of emotion in Schmerzen's climax spoke volumes about the intensity of the music the basic.
Sometimes Davidson's consonants fell back a bit, and one wanted more words, but a lot of this was pretty cool nonetheless. Meanwhile, Andsnes performed wonderfully throughout – brilliantly intelligent and thoughtful, the meaning of each phrase carefully scrutinized and sketched and revealed.